Annals of Alasia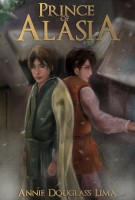 Prince of Alasia
Prince Jaymin, heir to Alasia's throne, barely escapes when invaders from neighboring Malorn attack. As his enemies search relentlessly for him, Jaymin and his young bodyguard and friend Erik seek desperately for a way to save the kingdom and themselves. Then Jaymin stumbles upon a startling discovery that will forever change his view of Malorn and the events that altered his life.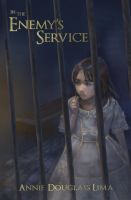 In the Enemy's Service
Enslaved when invaders take over Alasia, ten-year-old Anya discovers ways to spy on the enemy and slip information to the resistance. But then Anya uncovers a disturbing reference to her own family and is confronted by a stranger who seems to know her secrets. Holding her life in his hands, he claims to have proof that her father was involved in the betrayal that led to the Invasion itself.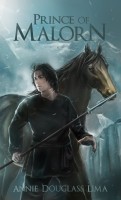 Prince of Malorn
Prince Korram is heir to the throne of Malorn, but Regent Rampus is determined to stay in power at all costs. Korram treks into the Impassable Mountains to try to recruit allies from among the one segment of Malornian society not under Rampus's control. But can he lead a band of untrained hunters and gatherers to victory, or will they all be crushed before the prince can claim his crown?