Cirque Masters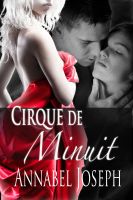 Cirque de Minuit
Kelsey, a novice acrobat, finds herself fascinated by Theo Zamora, a fellow performer at the Cirque. The mysterious, tortured aerialist twists her tentative offer of friendship into a depraved night she will always remember. Soon they are creating an act together, and they must trust one another as he leads her deeper and deeper into a dangerous world of control and desire.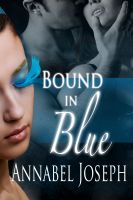 Bound in Blue
At a small circus in Ulaanbaatar, a fearless trapezist fascinates talent scout Jason Beck. Sara's thrilled to join Cirque du Monde, but her trapeze partner, Baat, is less cooperative. When tensions threaten the future of Sara and Baat's act, she finds solace in a sexy, consuming Master/slave relationship with Jason. Soon they're barreling toward deeper commitments, even love…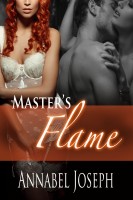 Master's Flame
In the sexually charged world of Cirque du Monde, CEO Michel Lemaitre reigns as king of depravity. He finds himself drawn to tempestuous Valentina--known as the Flame of Napoli--even as he tries his hardest to resist her. He finally engages her in a one-month, no-holds-barred Master-slave relationship to prove their incompatibility. And that's when the circus really begins...