The Lords of Oxford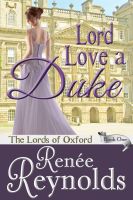 Lord Love a Duke
Jonas Leighton, Duke of Dorset, hastily organizes a house party to find a suitor for his spirited sister, Lady Miranda. To thwart him she enlists her closest friend, Lady Juliet, and they unleash a series of pranks meant to confound his plans - If only he would cooperate and be the victim. Nothing goes according to plan for any of the scheming guests, yet the party will indeed end in a wedding.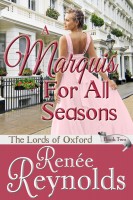 A Marquis For All Seasons
Lady Miranda Leighton and the Marquis of Stafford, Roman de Courtenay, have a similar problem: their families want them to find a spouse. Together they hatch the perfect scheme. They will pretend an attachment and trick their families. Yet, in each other's constant company, they find their ruse giving rise to some surprisingly very real feelings.