Organized Mysteries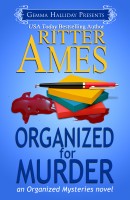 Organized for Murder
Organization expert Kate McKenzie is on track to make her new business, STACKED IN YOUR FAVOR, a hit in small-town Vermont. But when her first client, the wealthy Amelia Nethercutt, is found dead, the job takes a decidedly sinister turn.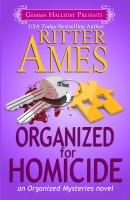 Organized for Homicide
When organization expert Kate McKenzie helps a divorced father and his kids move cross-country, she never expected a dead body. Was it an accident? Or murder? Kate aims to find out and ends up falling more emotionally involved that she'd expected when the victim's teenaged daughter becomes the police's lead suspect.