Ben Brown's Adventures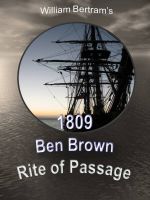 1809 Ben Brown Rite of Passage
Our Hero's adventures, scrapes and later actions as they unfold, take us initially to the Mediterranean and then to the French coast. His third ship was a captured Russian bomb vessel now equipped as a rocket ship. Quite an experimental design for that time and quite as dangerous to friend and foe alike.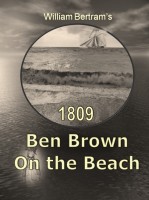 1809 Ben Brown On the Beach
This is the tale of a cheeky young man growing into maturity, as this book progresses he is given more and more chances to take command and to prove his worth. He is mentored by his old Captain and sustained during this adventure by his men. Later in the book he is involved in a desperate fight that will make him assume the mantle of leadership.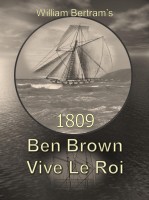 1809 Ben Brown Vive Le Roi
This is the third book in the series and here we see our Hero take part in three desperate sea battles. He still has his friends around him, but now he has acquired another friend in Henri, a Frenchman whom he rescued in book two. This friendship involves him in an adventure with the French Royalists and for a while, he is sailing under a French Royalist Captain.