Laura McNaughty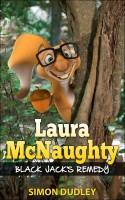 Laura McNaughty - Black Jack's Remedy
Black Jack's Remedy is the first of the Laura McNaughty eBooks where you get to meet Laura and her family and friends for the first time. Laura and her family live in the Railway Cottages at the edge of Stokey's Woods where she spends a lot of her time. You will also get to know some of the more colourful characters she encounters in her adventures- The Local Bobby, Black Jack, and The General...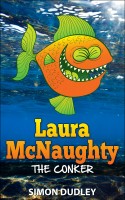 Laura McNaughty - The Conker
The Conker is the second of the Laura McNaughty eBooks where we join Laura and her friends the next day after the rag and bone man and the unfortunate village constable were left dripping with slime outside the Bear and Bells Pub. Janice and the boys from the travellers' camp make an appearance as they join Laura and Johnny Mac as they prepare to rid the village of three unwelcome troublemakers.