Exodus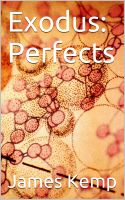 Perfects (Exodus #1)
Charlie is in his early 20s and has been campaigning for civil rights for the genetically modified. Being genetically perfect he cannot use his talents legitimately. So is trafficking people out of the country to safety. Into Charlie's life comes Pandora, a young woman fresh from the same children's home Charlie grew up in. This is the first part of the main story arc in the Exodus series.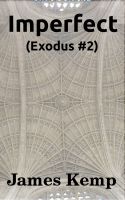 Imperfect (Exodus #2)
With half the cell arrested by special branch Pandora sets out with Rosie to free them. Stepping irrevocably into an illegal life she kidnaps police officers and teaches herself to drive in a stolen police car. While the women try to free their friends, the rest of the world melts down with the international crisis caused by the crash of a stricken Russian spacecraft in the USA.