A Gabby Grimm Fairy Tale Mystery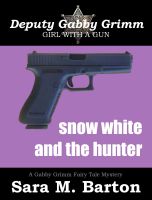 Snow White and the Hunter: A Gabby Grimm Fairy Tale Mystery #1
As the only female deputy in the Latimer Falls Sheriff's Department, Gabby Grimm is used to working with 7 men, but her world is turned upside down in 24 hours, starting with a kiss from a masked man. Sam Hogan shakes, rattles, and rolls into her world. When a murder, a hostage situation, and brutal terrorists threaten her idyllic Vermont village, Gabby refuses to surrender and the chase is on.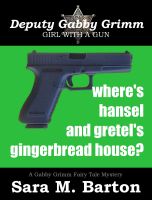 Where's Hansel and Gretel's Gingerbread House?: A Gabby Grimm Fairy Tale Mystery #2
When Latimer Falls Deputy Sheriff Gabby Grimm receives a call for help from cousin Annette in NYC just before Christmas, she rushes off to uncover the mystery of the Gingerbread house and the missing co-worker. Things get ugly fast. It's up to her to rescue the bossy damsel in distress and bring her to Black Forest Farm for safekeeping, the FBI hot on their heels as they try to make a mob case.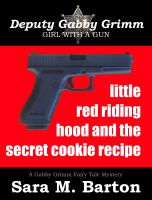 Little Red Riding Hood and the Secret Cookie Recipe: A Gabby Grimm Fairy Tale Mystery #3
When Deputy Gabby Grimm asks for a cookie recipe from the sheriff's wife, his red-hoodie-clad daughter drops it off before disappearing, snatched in the woods for the Big, Bad Wolf, a ruthless gangster. An unofficial hostage rescue is launched for Little Red Riding Hood. Too many bad guys and bad secrets threaten Latimer Falls, VT, and it's up to Gabby and her team to rescue the sheriff and family