The Code of War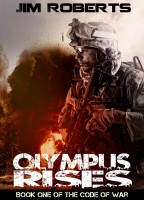 Olympus Rises (Book One of the Code of War)
Afghanistan, 2014. Two weeks before the final withdrawal of all Coalition forces, a small unit of Army Rangers is attacked and destroyed by a Private Army known only as Olympus. The survivors are captured and held in a fortress in the Pamir Mountains of Kazinistan. There, they must effect a daring escape from their captors and at the same time find the secret of the mysterious Code of War.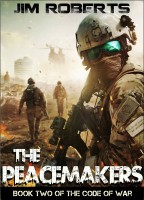 The Peacemakers (Book Two of the Code of War)
Olympus has risen. For Joe Braddock and his warrior brother Danny Callbeck, the war has only begun. Suffering a failed mission in Pakistan, Joe and his team of Peacemakers retaliate and head off on an extraordinary, globe-trotting adventure where secrets are told, old foes are met and wars are waged by larger than life heroes. Prepare for a blockbuster unlike any other! Join 'The Peacemakers' now!