A Bard's Bed and Breakfast Mystery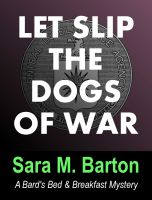 Let Slip the Dogs of War: A Bard's Bed & Breakfast Mystery #1
On the tranquil shores of Lake Champlain sits the Bard's B & B -- not your typical vacation spot. Run by a Shakespearean scholar and a former bookstore owner, both with roots in the intelligence community, guests are often unruly, secretive, and occasionally downright dangerous. When a Syrian rebel leader's daughters are sent for safe-keeping, it's a spy free-for-all Shakespeare would have envied.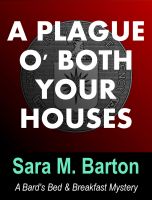 A Plague O' Both Your Houses: A Bard's Bed & Breakfast Mystery #2
The gang at the Bard's B&B on Vermont's Lake Champlain is back. Uncle Edward, Lorna, Bea, and Ben take on the task of providing hospice care for a former CIA chemical and biological weapons expert with a murderous streak. Ever passionate and protective, Bea works overtime to keep the guests of the Bard's B&B alive, the bad guys at bay, her cunning husband on his toes, and the CIA behaving.