Amber Fox Mysteries
Fashion, Lies, and Murder (Amber Fox Mysteries book #1)
Amber Fox accepts a job as an insurance investigator from her ex-fiancé, Brad Beckett. And when fashion designer, Umberto Fandango, goes missing, Amber's investigative skills are put to the ultimate test. Nothing about the case is what it seems, and to make matters worse Amber's arch-enemy, is also investigating the disappearance. Who is Umberto Fandango? Is he dead? Can Amber stay one step ahead?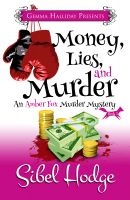 Money, Lies, and Murder (Amber Fox Mysteries book #2)
Three deaths. A safety deposit box robbery. The boxing heavyweight champion of the world. Somehow, they're all related, and it's up to Amber Fox to solve a four-year-old crime to find out why. Only when she stumbles across a trail of dead bodies and a web of lies spanning both sides of a social divide, this case starts to get personal.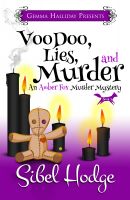 Voodoo, Lies, and Murder (Amber Fox Mysteries book #3)
When Chantal Langton, the daughter of a famous voodoo high priestess, goes missing, is it a simple case of a rich girl looking for adventure, or is it something more sinister? Amber Fox aims to find out and soon finds herself slap bang in the middle of voodoo curses, a trail of missing women, and a labyrinth of deceit.