The Blood Mage Chronicles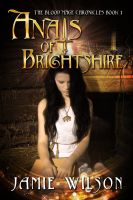 Anais of Brightshire
Struggling to find acceptance as a scullery maid in the Great House of Brightshire, Anais discovers a manuscript on the practice of illegal blood magic. In secret, she teaches herself the art. Amidst rumors of townspeople devoured by monsters, Anais knows she needs every advantage to keep herself, and her two accidentally acquired friends, safe from the evil crawling out of the night.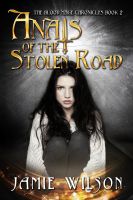 Anais of the Stolen Road
In this sequel to 'Anais of Brightshire', Anais, a fourteen-year-old girl living in the Great House of Brightshire acts as an apprentice to the house scribe while secretly practicing blood magic. After using her magic to heal the lord's eldest son, she's forced to flee the city with the lord's children. As they struggle to survive on their journey, the ties that bind them deepen.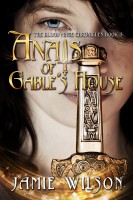 Anais of Gable's House
In the third book of the Blood Mage Chronicles, Anais finds herself thrust into the war with the furies. Entrusted with the skills of an assassin, she enters the field. She and her friends must use every skill at their disposal to stay alive.