Margo Monroe Ghost Hunting Mysteries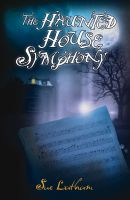 The Haunted House Symphony
Margo Monroe recently left her office job to become a full-time professional ghost hunter. She's tempted to dismiss her new client, Marsha, as a hysterical drama queen. But while investigating Marsha's Victorian mansion, they make an accidental discovery that hints at a hidden treasure. With the help of a restless spirit, Margo and her team uncover something that makes them overnight celebrities.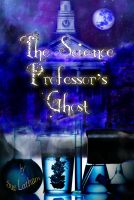 The Science Professor's Ghost
Margo Monroe is a professional ghost hunter. When she starts getting messages from Professor Nigel Pritchett, she's understandably concerned - the professor was the first murder victim in decades in the small town where she works. Professor Pritchett knows who murdered him and why. Margo's job is to find out what happened without ending up as a ghost herself.