The Ash Grove Chronicles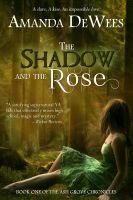 The Shadow and the Rose
In book one of the Ash Grove Chronicles, sixteen-year-old Joy, a plain but spunky junior at Ash Grove High School for the Performing Arts in North Carolina, must rescue chameleonic teen model Tanner Lindsey from his seductive, evil, and possibly supernatural mentor, supermodel Melisande.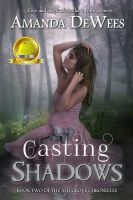 Casting Shadows
In book two of the Ash Grove Chronicles, Joy and Tanner must protect their unborn child from those who think the baby has been corrupted by the evil Melisande. At the same time, William and Maddie's friendship founders, and she must find a way to warn him that his life is in danger.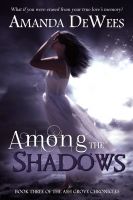 Among the Shadows
In the third book of the Ash Grove Chronicles, just hours after Joy and Tanner's daughter is born, Tanner finds himself in a world where Joy doesn't know him and their baby doesn't exist. As the fabric of reality begins to fray, an old enemy arises amid the chaos... and Joy and her Ash Grove friends must fight to save the world as they know it.