The Adventurers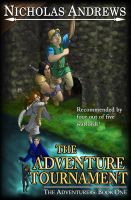 The Adventure Tournament (The Adventurers #1)
With the kingdom of Bolognia under attack by independent forces of random malcontents, it's time to send out the army to deal with these troublemakers, right? No, first there's money to be made! Send out the adventurers, those rogues who wander the countryside in search of fame and treasure, and take up all the good seats at the local pubs...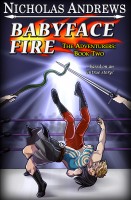 Babyface Fire (The Adventurers #2)
All Loebo wants in life is to lead the best team of adventurers in the kingdom, get filthy rich, and marry the prettiest lady he's ever met. Is that so much to ask? Join Loebo as his adventures take a turn for the crazy when he decides to try his hand at professional wrestling.