Maeve Kenny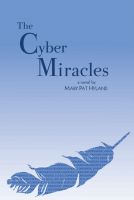 The Cyber Miracles
Maeve Kenny loses her bright Manhattan career and soap star boyfriend suddenly through a run of bad luck. She's forced to move back to her parents' upstate N.Y. home where she befriends their quirky, computer-hacking neighbor, Andy. When he creates a website to help her get re-employed, Maeve tells him she needs a miracle. Who would have thought the whole world would be watching when it arrived?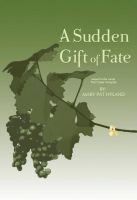 A Sudden Gift of Fate
Irish newlyweds Fergal and Brídgeen Griffin receive an interesting proposal to manage a Finger Lakes winery his cousin bought as an investment. They accept the gift of fate, but when they see the run-down Keuka Lake property and meet its surly winemaker, they realize it will be a challenge getting from grapes to glass. Can they keep hope alive?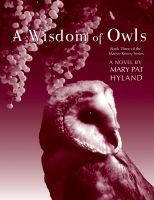 A Wisdom of Owls
Fergal & Brídgeen Griffin face a tough deadline for making the Finger Lakes winery they manage for their cousin profitable. The date collides with the onsite wedding of their best friends, Maeve & Andy. In honor of the Griffin's successes though, they give them a barn owl box with a webcam. It draws in the world as the winery fails & all realize there's much to be learned from the wisdom of owls.