VITA Cycle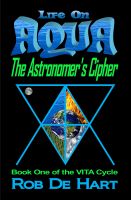 Life On Aqua - The Astronomer's Cipher
Will is a bright but reserved ninth-grader until he meets Pikabo, the new girl. They find a notebook with coded secrets explaining Will's powers; He's not from Aqua, but an alternate world named Earth. But an evil foe has sinister plans and powers of his own. Will and Pikabo must decipher clues and uncover mysteries to save their loved ones and Aqua. They can't do it alone, but who can they trust?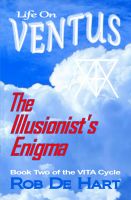 Life On Ventus - The Illusionist's Enigma
Book 2 - VITA Cycle. 15-year-olds Will, Pikabo, and Iggy fled Aqua to find Ventus has suffered a global pandemic. The government rounds-up and brainwashes the surviving children. Using their powers, creativity, and teamwork, they must evade capture and get off this upside-down world. They are forced to rely on a band of renegade teens and a reclusive illusionist, each with abilities of their own.