Second Chance Love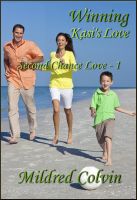 Winning Kasi's Love
Kasi Davis has loved Travis Harris since she was too young for him to notice. Then she married Jake Ziliki. Now she blames herself for his death and feels unworthy of Travis. Travis Harris has loved Kasi from the start, but how can he convince her? And how can he stop seeing Jake every time he looks at Kasi's son?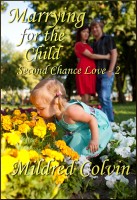 Marrying for the Child
Nicole Anderson returns to Pleasant Spring, Missouri and tries to reunite a mother and son after 20 years separation. She falls in love with the son and his 2-year-old daughter but discovers he doesn't want to meet his birth mother. Drew Carlson loves Nicole but walks away from her after their wedding when he believes she has betrayed him. Is there hope for them? .