The Squad B archives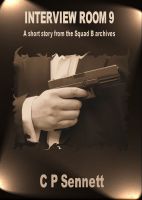 Interview Room 9
In 2032 Essex police pull over a suspect for a simple driving offence. The suspect's demeanour and bag full of firearms indicate to Officer Trent that this isn't going to be an ordinary interview.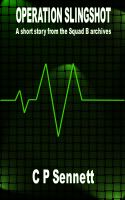 Operation Slingshot
In 2032 business is hard, companies employ a range of legal and illegal means to keep on top. Ex-military, well trained and comfortable with killing, Billy Bob is the owner of Overt Security. Overt Security makes equipment for use by the world's military elite and business is tough.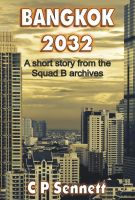 Bangkok 2032
Who's the target? Jack is a highly skilled operative with morals, hard to find in 2032 but when he takes on a contract with an unknown target, from a new client, things go wrong. Bangkok is no place to be, especially when you're trying to save the person you were paid to kill. Thankfully Jack is one of the fastest in the business but is he fast enough?