The Tir na Nog Trilogy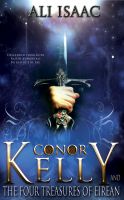 Conor Kelly and The Four Treasures of Eirean
Conor Kelly is not your average hero. Trapped inside a body he can't control, his mind is as active and alert as yours. On the outside, however, he's about as interactive as a lump of wood. Then he meets Fae-Princess, Annalee, and everything changes. With the blood of Lugh tingling in his veins, the boy in the wheelchair must dig deep, if he is to unlock the inherited powers dormant within him.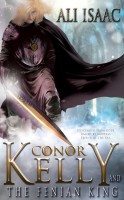 Conor Kelly and The Fenian King
Somehow, Sidhe-Princess Annalee has embroiled Conor in another hopeless quest on behalf of Ireland's fairy-folk. Last time, he nearly got himself killed. This time, things look even worse. The Morrigan has arisen, wreaking havoc and destruction. With the help of feisty sidekick Ciara, Conor must find the mysterious Fenian King, otherwise known as Fionn mac Cumhall, their only hope of salvation.