Universal Constance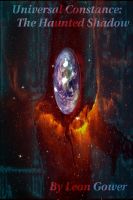 Universal Constance: The Haunted Shadow
Strange events surround Constance. She sees shadows and gains time. Key moments in her life become entangled with bizarre distant worlds. As you enter the reality of Constance normal events take on deeper meanings. Alien abduction, near death experiences, drug induced hallucinations and terminal illness, all become gateways to a distant world.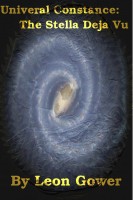 Universal Constance: The Stella Déjà Vu
I've a feeling, wait, something just happened. In the blink of an eye we see life unfold and in the dark shadows of our mind a true story is told. Who is Stella? Can Constance find her? Can Constance find herself? With the fate of a billion worlds hanging in the balance is this girl really the best chance we have? Not a slow read, but then it is designed to wake you up.