Prifitable Thinking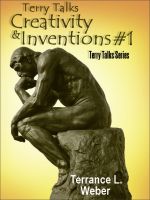 Terry Talks #1 Creativity And Invention
I wrote this book to explain my view of the way creativity and invention can give a life purpose beyond measure. There are creative and inventive talents that lie dormant in everyone. To fill life with the excitement and fun of achieving profitable results from original thinking about your truest interest can provide unending satisfaction as you help to make this world better for everyone.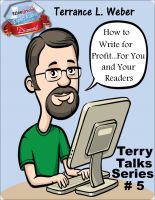 How To Write For Profit...For You and Your Readers
I wrote this book to help all wordsmiths profit more from their writing. Here I share with you how you can get the personal profit & satisfaction you expect from your writing. How? You simply put into practice the unique ideas you learn about in this book. You also learn to make it possible for your readers to profit from the suggestions and ideas you offer them for their consideration. Order now!