The Prisoner and the Sun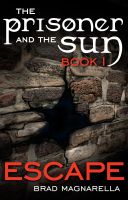 Escape (The Prisoner and the Sun #1)
Young Iliff believes his prison world to be all there is. But when a stranger tells him the fantastic tale of a long-ago escapee, Iliff resolves to learn the truth. Thus begins his quest to find the Sun. But to get there he must first venture beyond the very walls he is charged with upholding and into realms deep and dark, where fearsome creatures lurk.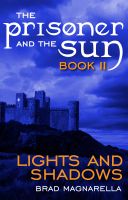 Lights and Shadows (The Prisoner and the Sun #2)
The journey is over. The quest for the Sun fallen to ruin. From the depths of a swamp, Iliff condemns himself. But when he encounters a dethroned king and his subjects, he stirs to new purpose: to protect them from the darkness of the world. It will be his redemption. Or will it? For the more fiercely Iliff struggles to fortify their light, the greater looms the enemy's shadow--and his own.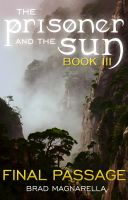 Final Passage (The Prisoner and the Sun #3)
Despite years of searching, Iliff and Skye have neither seen nor felt the one Mountain rumored to climb beyond the clouds to the Sun. And Skye is fading. Now the challenge before Iliff is clear: complete his quest or lose Skye forever. But clues are few and cryptic, and all seem to point toward the last place he ever expected, or wanted, to venture. Book III in The Prisoner and the Sun trilogy.