Richards' Way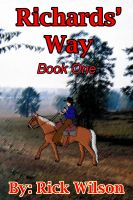 Richards' Way Book One
Tom Richards was born on a farm in Alabama just before the Civil War. He knew from a young age he didn't want to spend his life farming. As he grew he made friends with the Sheriff in their hometown. When his father went off to war he made his final decision that farming wasn't for him. At eighteen he became a deputy to the Sheriff. He quickly found he was good at his job, and enjoyed it.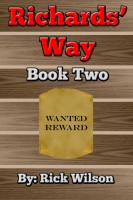 Richards' Way Book Two
Tom Richards finally gets his first taste of bounty hunting. Along with this he faces one of the hardest decisions he has ever had to make in his life. He must choose between his loyality to his duty and doing what is right and his loyalty to a lifelong friend. As much as he would like to avoid this situation he can't just sit by and do nothing.