Hunters of Reloria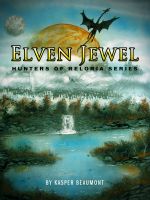 Elven Jewel (book 1 in the Hunters of Reloria series)
The peaceful continent of Reloria is threatened by cruel invaders from the wastelands of Vergash. Halflings Randir and Fendi leave their peaceful farm village with their bond-fairies and race against time to stop the invaders. They join forces with dwarves, elves, men and a mysterious dragon, on a quest to rescue the stolen Elven Jewel. Book one of the trilogy.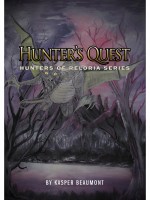 Hunters' Quest (book 2 in the Hunters of Reloria series)
Scaly Vergai invaders have captured the Elven Jewel from Reloria. Halfling friends, Randir and Fendi,their bond-fairies, men, dwarves, an elf and a dragon are a group of brave hunters on a quest to recover the stolen Elven Jewel. They must search for a mage who can make a portal to Vergash to rescue the princess and restore the protective forcefield.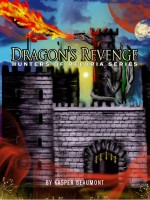 Dragon's Revenge (book 3 in the Hunters of Reloria series)
Magical Reloria is beset by hordes of invading enemy ships carrying giants with ocular laser beams. People and creatures from across the land band together against the invasion, while our group of heroes, the Hunters of Reloria, seek to restore the defensive shield to their borders. Epic battles with dragons and giants ensue, leading to a thrilling climax.