Krutein Memoirs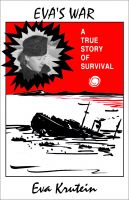 Eva's War: A True Story of Survival
Danzig, a Free City between the Great Wars, then seized by Hitler in 1939, is threatened by Soviet troops as Eva Krutein flees with her daughter in January, 1945. It is the beginning of a harrowing year of privation, defeat, moral quandaries, growth and, finally, healing. This compelling account of the hardships and horrors of war remains throughout an uplifting family odyssey.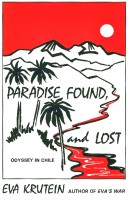 Paradise Found, and Lost: Odyssey in Chile
Eva Krutein's adventure continues with the family's nine years in Chile, where they are warmed by the beauty of the land and the openness of the people. Eva is sensitive to social injustice and machismo, and senses the pending violence of revolution and counter-revolution. As in part 1 of the Krutein memoir, "Eva's War," we see important world events from a new perspective.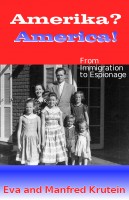 Amerika? America! - From Immigration to Espionage
Vol.3 of the remarkable autobiographical memoirs of Eva Krutein finds the family moving to California - in the 1960s! - with five teenagers! Suddenly Eva's narrative is interrupted by her husband, Manfred. His secret diary is quoted at length, revealing how his "ocean mining" job for Howard Hughes is really a secret spy project to raise a lost Soviet submarine from the floor of the Pacific.