The Compromise Series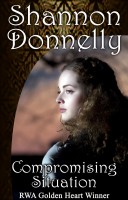 A Compromising Situation
RWA Golden Heart Winner, Best Regency Romance "I can't say enough good things about this book except BUY IT!" – Cybil Solen, Rakehell.net "…an amusing and heartwarming tale about these two lonely adults who struggle to overcome some imagined or real flaw..." -- Teresa Roebuck, Romantic Times A harsh lord and a stubborn governess--somehow love has to find way across all boundaries.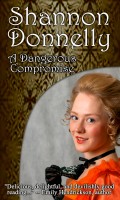 A Dangerous Compromise
"Delicious, delightful, and devilishly good reading..." -- Emily Hendrickson, author of The Rake's Revenge She wants a rake to reform--until she meets a gentleman who is more than a match for her.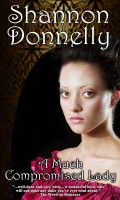 A Much Compromised Lady
Romantic Times Top Pick 4½ Stars and Gold Medal "...a wonderful hero, who will out-duke any duke you've ever read about." - Kelly Ferjutz, Word on Romance "There is enough sexual tension and mystery plotline to keep one reading." - Marilyn Malone, Regency Lover's Cafe Will it take a Gypsy thief to steal the heart of a rake?