A Diary Of Treasures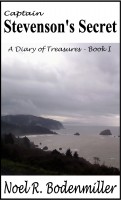 Captain Stevenson's Secret
Alone and stranded in the Pacific, a desperate sailor withstands the hardships of starvation and injury, unaware that the island was once famous for a pirate's treasure and a cabin boy. Discovering the remains of a man's tortured body complicates his hope of rescue as he learns that greater danger lay ahead.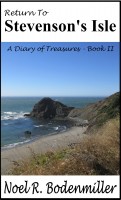 Return To Stevenson's Isle
After falling victim to a nationally renowned Ponzi scheme and finding they are in need of a new source of wealth, the fearless(?) foursome from Captain Stevenson's Secret return to search for more treasure on Stevenson's Isle. The crew of the Sylvester find new challenges and a mystery as they make their way to the island in this second book of the series; A Diary of Treasures.