Chatterton Place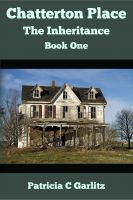 Chatterton Place: The Inheritance
After purchasing a set of china that matched her Grandmothers, Emma Chase finds her world turned up-side down, by an inheritance no one knew about. The Chatterton Estate was all she had ever hoped for. BUT AT WHAT COST? Even when the living go to bed, she's left to struggle with ghost's and visions. perhaps she even slips in to the past.
Chatterton Place: Secrets Unravel
The Chatterton Place Saga continues in Book Two, Secrets Unravel. Peace has blanketed the valley, but how long will it last? For every discovery Emma has found, there were three more questions to haunt her mind. Will her brothers get the land and silence the love story, or will the secrets finally be revealed?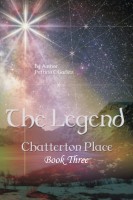 Chatterton Place The Legend
The third book in the Chatterton Place saga. If the stone is truly magical, what more could it save the world from? And its first requirement is to be a true believer; something Emma can't fully wrap her mind around.