The Praetorian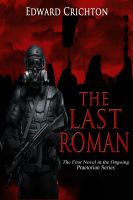 The Last Roman (The Praetorian Series - Book I)
When Navy SEAL Jacob Hunter is sent to Syria on a mission to eliminate a terrorist cell, his team discovers a mysterious artifact instead. Later, in the furor of battle, its ancient power is activated and the team is hurled through time & space to the age of Ancient Rome, where their first priority is to find a way home. But Rome's duplicitous elite have other plans for these powerful newcomers...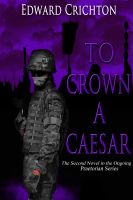 To Crown a Caesar (The Praetorian Series - Book II)
Five years have passed since former Navy SEAL Jacob Hunter first brought his team of Special Forces operators back in time to the days of Ancient Rome. On the run ever since, as both hunters and prey, their lives are spent in constant pursuit by agents of the Empress Agrippina. But History is finally on their side as they concoct a risky plan to repair the timeline and find their way home.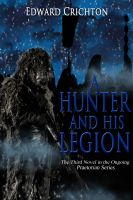 A Hunter and His Legion (The Praetorian Series - Book III)
Jacob Hunter and his band of weary time travelers have faced defeat at the hands of Agrippina the Younger at every turn. Battered and beaten, hope is rekindled with a new mission to track down answers to the enigmatic orb that allowed Hunter to become the world's first time traveler. His journey will take him beyond the Roman Empire, where he will fight to maintain his sanity along the way.