History of the Ullswater Foxhounds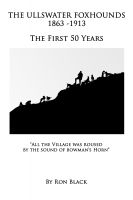 The Ullswater Foxhounds 1863-1913 The First 50 Years
The story of the Ullswater Foxhounds and their formation, with the usage of newspaper and other reports written at the time, takes the reader from 1863 to 1913. Detailed accounts of meets and runs over the Lakeland fells, interspersed with the author's own accounts and more recent reminiscences of days following hounds, provides the reader with intimate observations of life during those years.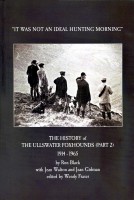 The Ullswater Foxhounds 1914–1965 The Second 50 Years : "It was not an ideal hunting morning"
Part Two of a planned trilogy mapping the history of the Cumbrian (UK) Ullswater Foxhounds using contemporary reports and featuring hunstmen George Salkeld, Joe Bowman, Braithwaite Wilson, Joe Wear and Anthony Barker. This is a collection of contemporary hunting reports and other 'doings', each one unique in its own way and a window through which can be viewed a world now long gone.