World at War Short Story Collections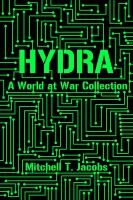 Hydra: A World at War Collection
CODE BLACK. Lerna Bastion is under attack by Ragnarok forces. As the members of the Hydra Alliance struggle to stem the tide, many of them reflect on the events that brought them to this place. But can they survive the onslaught? This collection contains the short stories "Caliburn", "Foxfire", "Ursa Major", "Ironmonger" and "Lone Wolf", along with the new story "Cut One Head".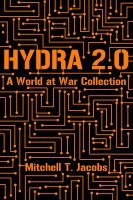 Hydra 2.0: A World at War Collection
The Hydra Alliance receives a desperate plea for aid. Three companies trapped in their fortress face destruction at the hands of Ragnarok Company if they aren't rescued soon. Hydra must utilize all of its assets in concert to claim victory. This collection contains the short stories "Prey", "Warden", "Unkindness", "Gray Fox", "Gunslinger", and the new story "From Shadows".