College and Preparation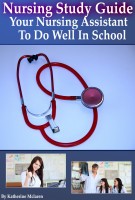 Nursing Study Guide: Your Nursing Assistant To Do Well In School
Are you ready for a nursing school? What if you are already on a nursing major and want some extra help? The single resource contains all of the core information an undergraduate nursing student needs to know from the first day of nursing school through the NCLEX-RN.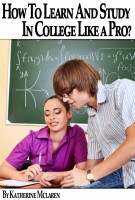 How To Learn and Study In College Like a Pro? (A Step By Step Guide To Your College Success)
This book contains various tips and information to help you get through college. College could become another big challenge faced by graduating high school students, yet with the help of this book, it can help you prepare and get on the right track when in college. Entering college life is not an easy process. It takes a lot of determination, efforts, and decision-making...