Benny and the Bank Robber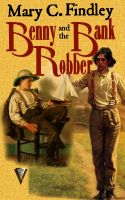 Benny and the Bank Robber
When his father dies, Benny Richardson's mother says they have to leave Philadelphia for a frontier farm in territorial Missouri. Benny tackles a mystery of the man who saves his life, a savage black stallion, a sharp knife, and ten thousand dollars in gold, missing along with a bank employee who was everybody's friend. God said, "I will never leave you nor forsake you," but can Benny trust Him?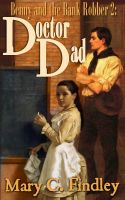 Benny and the Bank Robber 2: Doctor Dad
Benny and his best friend Jason find themselves in the middle of a terrifying mystery while attending a private boys' school in Detroit. Gambling, extortion and attempted murder are all in the cards when Benny makes the mistake of trying to impress members of a secret society. Benny finds himself forced into a meeting with someone who may already have killed to enforce his will.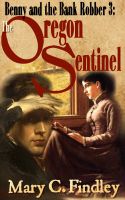 Benny and the Bank Robber 3: The Oregon Sentinel
Ben Carlisle's longtime dream has been to travel west with his family. When he is offered a newspaper job in Detroit, he is forced to question whether moving west is really God's will for him. Can he leave behind his grandfather, the girl he thought he loved, and an opportunity few writers could even dream about? Can he risk the life of one of his best friends, or face an old enemy head-on?