The Brajj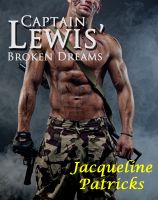 Captain Lewis' Broken Dreams (The Brajj #.5)
INCLUDES FIRST 4 CHAPS OF DREAMS OF THE QUEEN AFTER THIS PREQUEL SHORT STORY! Before he trained for Dr. Cass Baros' mission... Before he entered the wormhole leading to an alien world... Before he unraveled the mystery of the brajj and Master... Captain Charles Lewis had a girlfriend, A serious relationship with tequila, and was married to the Army. 18+ due to language and mild explicit scene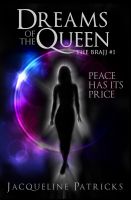 Dreams of the Queen (The Brajj 1)
Dr. Cass Baros is haunted by dreams of an alien world... ...and will do anything to find it. Obsessed, she devotes her life to finding it, even if it means pulling apart the fabric of the universe. She finds her personal paradise, but discovers her inner peace comes at a price.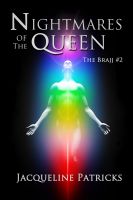 Nightmares of the Queen (The Brajj 2)
The second full novel in the Brajj Trilogy, Nightmares of the Queen, picks up some time after the adventure in, Dreams of the Queen. Captain Lewis, Cass, Jeamon, and Ta'mat, along with old and new supporting characters, must deal with the shocking revelations and crossing agendas once again. All is never what is seems in their worlds, and everyone must fight if they wish to prevail. Rated Mature.