The Spanish Brand Series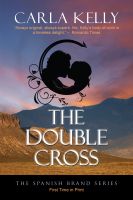 The Double Cross
The year is 1780, and Marco Mondragón is a brand inspector in the royal Spanish colony of New Mexico whose home is on the edge of the domain of the fierce Comanche. On a trip to Santa Fe, he meets lovely Paloma Vega and rescues her from cruel relatives. Now he is determined to find out if they stole the brand belonging to her parents. The first book in the all-new Spanish Brand series.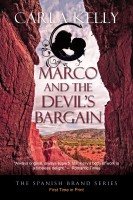 Marco and the Devil's Bargain
At the end of the 18th Century, during the decline of the Spanish Empire in the New World, Marco and his wife Paloma fight the scourge of smallpox by bravely venturing onto the Staked Plains, stronghold of the Comanche. As part of a devil's bargain, they must put themselves at the mercy of these dangerous enemies and try to inoculate them. Book 2 of the Spanish Brand Series.