Mainely Mysteries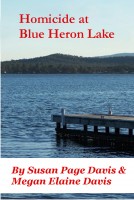 Homicide at Blue Heron Lake
Murder and romance, set in a lakeside community in northern Maine. Emily Gray returns to Baxter for a week at her family's island cottage. She finds her first love, Nate Homan is still in town. Together they discover the body of an elderly island resident, and then a second body. This cozy mystery has a Christian faith thread and no explicit violence.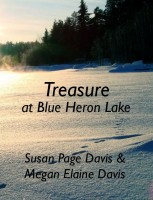 Treasure at Blue Heron Lake
Emily Gray has accepted a job working for the Baxter Journal and plans a feature story on Lakeview Lodge. Owner Jeff Lewis tells her and Nate Holman a mysterious legend about a hidden treasure and murder. Things turn sinister over the Christmas holidays, when one of Jeff's employees is murdered. A Christian romantic mystery.