Red Desert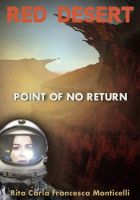 Red Desert - Point of No Return
In what looks like a suicide attempt, Swedish exobiologist Anna Persson, crew member of the Isis, secretly leaves Station Alpha at the crack of dawn to travel deep into the Martian desert in a pressurised rover. Whatever her goal, wherever it is, will Anna reach her destination? "Point of No Return" is the first book in the "Red Desert" series. The second one is "People of Mars".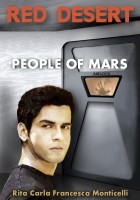 Red Desert - People of Mars
After 995 days on the planet, Station Alpha is home to a complex web of conflicts, secrets, alliances, and rivalries. When even death strikes amongst the five inhabitants of Mars, Anna finds her only possible choice is a solitary escape. What has really happened in Station Alpha? What is hiding in the depths of Valles Marineris? Second book in the science fiction series "Red Desert".