Dargo Island
Dargo Island: The First Tale
A boy named Josh gets a job on a mysterious island, where the fate of the world depends on the outcome of a war between two magical beings. This novella is 35,000 words and the first in a trilogy.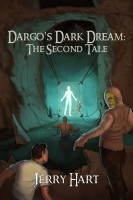 Dargo's Dark Dream: The Second Tale
Dargo Island is a mysterious place, full of strange creatures and dark secrets. After being locked up for a hundred years, one such secret is unleashed and brings with it a deadly plague that threatens the island, as well as the entire planet. It is up to unlikely heroes Josh, Astrid and friends to stop the deadly threat before humanity is destroyed.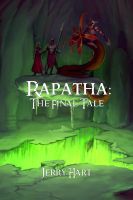 Rapatha: The Final Tale
Dargo Island has existed outside the world of regular society for centuries. It is a place full of strange creatures and dangerous secrets. When a meteor crashes on the island, however, society takes notice. Aneela, queen of the island, not only faces exposure from without but also danger from within. The meteor injures the soul of the island, putting into motion its destruction.