Giddy Kiddies Joke Books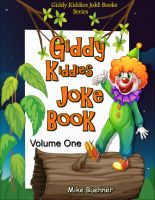 Giddy Kiddies Joke Book - Volume One
Jokes galore for kids of all ages. Chapter topics include Monsters jokes, Animal jokes, Food jokes and Critter jokes, this hilarious joke book is a rib tickling delight.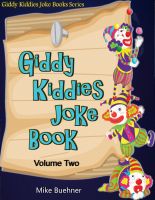 Giddy Kiddies Joke Book - Volume Two
This second joke book in the series has hilarious chapters that range from Knock Knock Jokes to Chicken Jokes to Dinosaur Jokes to Monster Jokes. Laugh out loud at this gut- busting collection.