Rogue Hunter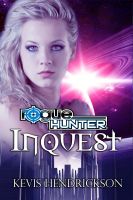 Rogue Hunter: Inquest
Intergalactic bounty hunter Zyra Zanr faces execution for attempting to break a criminal out of prison. Used as a political pawn against her own government, her trial results in an epic showdown between the most powerful worlds in the galaxy. Zyra is resolved to prove her innocence, knowing failure to do so will not only result in her death, but the destruction of an entire world.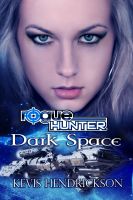 Rogue Hunter: Dark Space
Zyra Zanr is captured by rival bounty hunters and brought aboard their ship, the Lilith. They plan to take her to a powerful crime boss who wants her dead. Her captors' seething hatred of her results in Zyra's horrifying torture. Enraged by the abuse she has suffered, Zyra decides to turn the table on the Lilith's crew and show them why she is the most feared bounty hunter in the galaxy.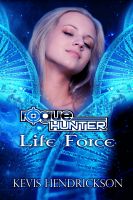 Rogue Hunter: Life Force
When Zyra comes down with a strange illness, she turns to a station doctor for help. But they begin to have an affair, inciting the wrath of the doctor's jealous wife. Betrayal and murder ensues, forcing Zyra to make desperate choices. As things spiral out of control, Zyra's desires take her down a dark path of sensuality that threatens the destruction of her very soul.