Shifters Unbound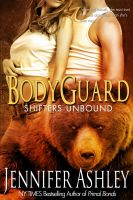 Bodyguard (Shifters Unbound #2.5)
Elizabeth Chapman is saved from an armed robber by a giant Kodiak bear who shifts into a large, well-muscled, and fully naked human male. Ronan, the Bear Shifter, takes her to Shiftertown for safety, but will only let Elizabeth leave if he becomes her 24/7 bodyguard. The trouble is, the sassy human Elizabeth is triggering Ronan's long-buried need to find himself a mate.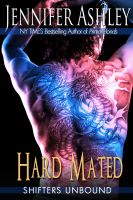 Hard Mated (Shifters Unbound #3.5)
Spike, the champion wildcat fighter of Shiftertown, is astonished to discover he's fathered a cub. Myka, the sassy horse trainer who brings him the news isn't sure Spike will make the best dad in the world, and sparks fly when she decides to keep an eye on him and his cub.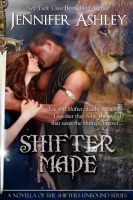 Shifter Made
Alanna, sister to a Fae prince, returns to medieval Ireland to coerce a Shifter to craft an incredible sword. Niall O'Connell, wildcat Shifter and master sword maker, hates all Fae, but Alanna's heartbreaking story and beauty are difficult to resist. Together, she and Niall forge a sword that changes Shifter history, at the same time forging an unbreakable bond between their hearts.