Regency Pirates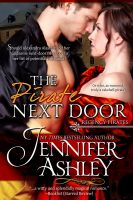 The Pirate Next Door (Regency Pirates, #1)
Alexandra Alastair, a respectable young widow, wonders if she dare add the new viscount next door to her list of potential husbands. It's rumored he was a pirate, but his sinful smile turns her inside out. When Alexandra overhears the viscount's life being threatened, she rushes over in time to save him, and is pulled into the adventures of Grayson Finley, former pirate and terror of the seas.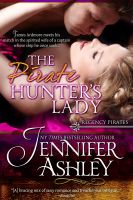 The Pirate Hunter's Lady (Regency Pirates #2)
Diana Worthing finds herself spirited away and questioned by James Ardmore, pirate hunter, because she possesses a secret that could lead to a deadly pirate James seeks. But when sparks fly, Ardmore pins her to the wall and asks her to sail away with him, and the temptation is great. James lets her go but the next year finds himself stranded at her home, at her mercy, and the sparks just as hot...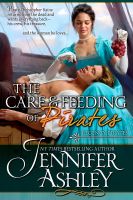 Care and Feeding of Pirates (Regency Pirates, #3)
Honoria Ardmore has a secret. Four years ago, the notorious pirate Christopher Raine, arrested and condemned for stealing a ship filled with gold, makes one last request of Honoria. She grants it, then Christopher is taken out to be hanged. Or was he? Christopher has cheated death and wants everything back--his crew, his treasure, and Honoria, the woman he loves.