The Loving Husband Trilogy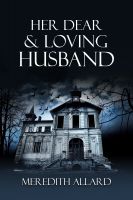 Her Dear and Loving Husband
Professor James Wentworth's private world is turned upside down when he meets librarian Sarah Alexander. Sarah is haunted by nightmares about the Salem Witch Trials, and she is awakened by visions of hangings and dying in jail. James must dodge accusations from a reporter desperate to prove that James is not who, or what, he seems to be. Will James make the ultimate sacrifice to protect Sarah?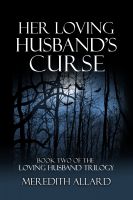 Her Loving Husband's Curse
Finally, vampire James Wentworth's life is falling into place. With his wife, Sarah, the only woman he has ever loved, he is learning to put the past behind him. When a persistent reporter reappears, still determined to prove that the undead walk the earth, James and Sarah may suffer. Will the curse of the vampire prevent James and Sarah from living their happily ever after?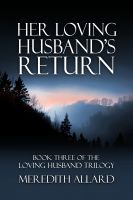 Her Loving Husband's Return
What would you do to return to the only one you have ever loved? Vampire James Wentworth's secret is no longer a secret, and now he and his beloved wife, Sarah, have been separated. James is determined to return to his beloved no matter the challenges—or the consequences. Will James and Sarah be reunited once and for all despite the madness surrounding them?