Pieces of the Empire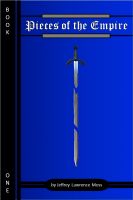 Pieces of the Empire, Book One
When idealistic desert trader Athuro Nava helps to land deadly blows on the two men who built the evil Sarmissan Empire, he begins an unexpected journey to establish a Confederation designed to ensure that all lands become free. All the while, forces work secretly against the vision he is trying to realize. This is a fantasy novel set in an original world and is the first of three books.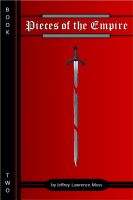 Pieces of the Empire, Book Two
As the Sarmissans are in retreat, Athuro gathers the leaders of the rebellion in an attempt to eliminate the threat of their common enemy forever. However politics and unseen forces threaten to destroy everything that has been gained thus far. With time against him, Athuro must deal with his past while finding his way into the future. This is the second book in the Pieces of the Empire trilogy.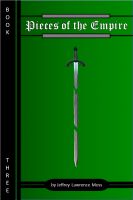 Pieces of the Empire, Book Three
Athuro finally discovers the conspiracy that has destroyed all he has hoped to achieve. Having lost everything, he must decide to either hide or fight back. The odds are stacked against him, but a desire for retribution, and the hope that it is not too late, fuel him forward. Will it be enough to save the Confederation? This is the third and final chapter of the Pieces of the Empire saga.