The Patera Chronicles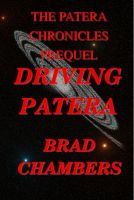 Driving Patera
This four story collection shows how Derek, Keri, and Beech become partners in hauling cargo and hunting criminals. It sets the stage for the adventures that continue in The Patera Chronicles. Fighting space pirates and chasing criminals through space is the daily routine for this trio of adventurers.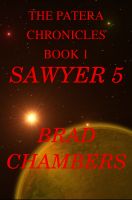 Sawyer 5
In book one of The Patera Chronicles the bounty hunters introduced in Driving Patera find themselves drawn into a battle for the freedom of Sawyer 5. This small mining colony is being ruled by a self appointed dictator who intends to expand his control to as many worlds as possible. The locals want to fight back but need the leadership of Derek, Keri and Beech to get them through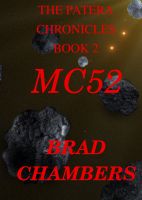 MC52
When several mining colonies are attacked, Derek takes the Patera on a mission of mercy. A message to his partners, Beech and Keri, bring them and the Altair to the sector with more supplies. A representative of the mining company approaches them and they are soon on the job hunting the ones responsible for the deadly and seemingly random attacks.