Warfare Solutions Loaded with the Lion of Judah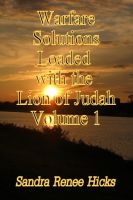 Warfare Solutions Loaded with the Lion of Judah - Volume 1
Our Lord forever wins through the power of Almighty God. Jesus is the Lion of the tribe of Judah who is fearless in the presence of all manner of evil. Enter solution zones here for glorious triumphs in spiritual warfare. Certainly, we can win against every force of wickedness. The gates of hell shall not prevail - Matthew 16:18.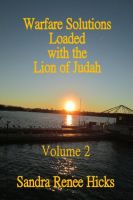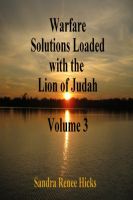 Warfare Solutions Loaded with the Lion of Judah - Volume 3
Warfare against GOD'S people has intensified. Satan is rabid for souls. He has elevated his wicked agenda. Holy people are the devil's main targets. That's because holy warriors pose the greatest threats to the dominion of Satan. Let the record show that GOD'S righteous flames of fire shall NOT retreat. But in certain victory formation, we shall advance the kingdom of Almighty GOD.