Demonic Visions 50 Horror Tales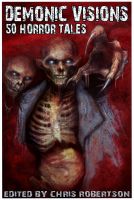 Demonic Visions 50 Horror Tales
Welcome to volume one of the Demonic Visions 50 Horror Tales series. This book features short horror tales by some of the best horror writers from around the world. Each book within the series will feature new work by each of these writers, both the established, and new up and coming talent.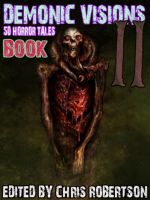 Demonic Visions 50 Horror Tales Book 2
Welcome to the second installment of the Demonic Visions series. This new collection of macabre tales includes short fiction by each member of the Demonic Visions team. Every new book that we publish will take you deeper into the minds of these talented writers, and acquaint you with their various styles of prose. So enjoy, and I hope that you will join us for the entire Demonic Visions saga...