Thirty Minutes to Heartbreak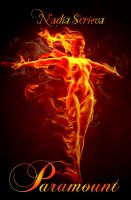 Paramount
Pax Burnson is the descendant of devas. She has vowed to live her life without practicing her powers, but recent events have overturned her entire existence. Thorn Kalgren has been the love of her life since she was fourteen -- he helped her to heal after the loss of her parents. His recent betrayal has released a violence within her that she cannot restrain.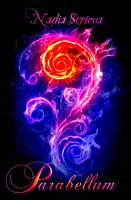 Parabellum
The greatest cataclysm to hit our planet in 65 million years is imminent. Meanwhile, powerful demigods are distracted by petty personal problems... Pax and Amara are two young goddesses who have been overwhelmed with the pressures of their human lives. To escape the men who have hurt them, the girls choose to leave Earth and engage in the rigorous trials of a realm known as the Pseudosphere.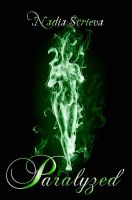 Paralyzed
Para is invincible. She exists for only thirty minutes intervals, but manages to make the most of that fleeting time. Suja, the Queen of the Asura, has a growing animosity and fascination with the demigoddess Pax Burnson, and will stop at nothing to win their battle of wits and power. Will Para's supercharged union be enough to go up against Suja's newest monstrous creation?