The Self Care Guides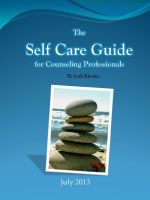 The Self Care Guide for Counseling Professionals
A monthly publication of self-care skills for counseling professionals and their clients. This interactive guide allows readers to test their current level of self care with an assessment. Readers learn a new set of skills each month to develop an ongoing lifestyle of healthy, positive and active self care.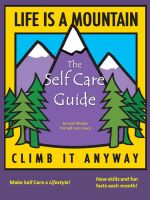 The Self Care Guide - Make Self Care a Lifestyle
The 4 sections of the guide are Direction, Goals, Self Discovery and Enjoying the Journey . This monthly publication is well organized, concise and easy to read. Readers learn self care techniques that they can apply right now! The guide outlines specific, realistic and individualized skills. Each section ends with Action Statements for motivation and direction to the next step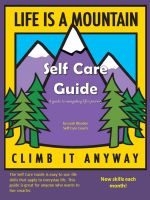 Self Care Guide - A guide to navigating life's journey
The Self Care Guide is easy-to-use life skills that apply to everyday life. This guide is great for anyone who wants to live smarter. The four sections of focus are Direction, Self Discovery, Goals, and Enjoying the Journey. A Self Care Assessment allows readers to learn about effective stress management skills. Each guide is filled with informative articles and ways to sustain motivation.